Intended Use
The product is intended for the qualitative detection of antigen against COVID-19 in clinical samples (nasal swab & Oropharyngeal swab).
---
Test Method

1. Insert the sample tube into the sample tube rack to ensure that the sample tube is vertical .Take one sample treatment solution and add all sample treatment solution into the sample tube.
2. Put swab sample into prepared sample tube and rotate at least 10 times. Standing all the materials 1 minute for well-extracting.
3.Throw the used swab as medical waste.
4.Cover dripper tightly on the top of sample tube.
5.Add 80μL or 3 drops processed sample into the sampling well of cassette.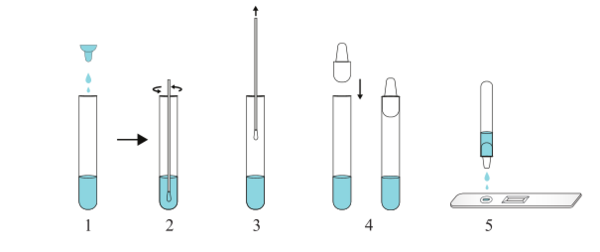 ---
Clinical Procedure
The test kit only detects the N protein, and cannot detect the S protein and its mutation structure. Coronavirus, as a large virus family, is a single positive stranded RNA virus with envelope. The virus is known to cause major illnesses such as colds, Middle East Respiratory Syndrome (MERS), and Severe Acute Respiratory Syndrome (SARS). The core protein of COVID-19 is the N protein (Nucleocapsid), which is a protein component located inside the virus. It is relatively conserved among β-coronaviruses and is often used as a tool for the diagnosis of coronaviruses.
---
Specification
| | | |
| --- | --- | --- |
| Specimen | Oropharyngeal swab | Nasal Swab |
| Test Time | 15 minutes | 15 minutes |
| Sensitivity | 94.74% | 93.98% |
| Specificity | 99.44% | 99.44% |
| Storage Condition | 2 years, Room Temperature | 2 years, Room Temperature |
---
Video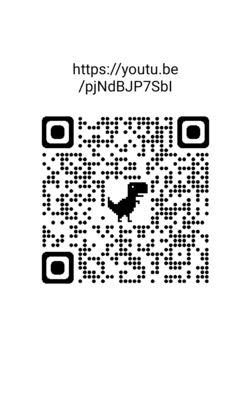 Scan the QR code to watch the video
---
More Information
Catagory 20 tests/kit
Cat No. PMD 202/204
product Covid-19 Antigen Rapid Detection kit (Colloidal Gold) nasal swab & Oropharyngeal swab